Results Based Empowerment
Power | Passion | Purpose
There's No Better Time Than Now…
Get In Touch With Me Today!
Simply Fill Out My Form Below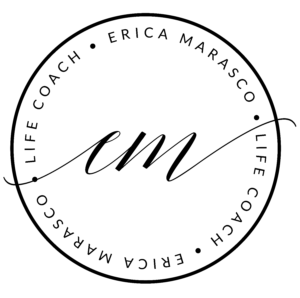 No Obligation - No Commitments!
Erica is one of those special souls that we have the privilege to share our paths with. She guides us to that deeper "knowing" of who we are, what we are and why we are. Each session is an awakening. I knew that I was closed off and shut down, however I didn't REALLY realize how much so until I began to open up, which occurred in a relatively short time span. With Erica's help I've been able to develop strategies to help me support my own positive thoughts which in turn allows me the space to see hope and opportunity in life, and in my private practice. She is a woman of professional integrity. Her sessions are well worth my time and effort. I always leave her office feeling as though I've communed with the source. I am excited to see where our sessions will lead in the near future.
I was having a very difficult time with a family member and was desperate for a change in the relationship. I asked Erica for her services mainly for that reason. I also wanted to get clarity in my career and improved platonic relationships. I completed the reflective assignments that Erica sends you prior to meeting with her – and that alone was an eye-opening experience. It led me to think deeper about other areas of my life and what else could be worked on, as well as what was going very well. I let Erica know in those writing assignments I was skeptical and was not 100% confident that working with her would get me the results I was after. In 3 months, I made vast gains in the top 3 areas I came to her for and beyond. I am very pleased with my time spent with her and would recommend her to anyone seeking life coach services or just seems "stuck" in their current situation.
I've always been a very motivated and driven individual but I hit a new calling in life that actually made me fearful and intimidated me. I didn't know quite how to take it on. I was referred to Erica by a family member and after our first session, I immediately felt a connection with her and knew she understood me and my vision and would be a great life coach in helping me overcome my fear as well as help me take action in my new journey. Erica not only has connected with me on a mental level but on a spiritual level as well. Her guided meditations have really helped me tap into who I really am and the place of love that I come from. After just a few sessions, I have gained so much more confidence in what I am capable of. My career opportunities are filled with life again. I now have a clearer path as to how to turn my goals into a reality with her weekly assignments and goal setting timelines. Erica is a shinning star that can't help but ignite the star within each one of us! I DEFINITELY recommend Erica for coaching!
I'm sixty years old now and thought I had life figured out. I have it all, a beautiful loving family, my own business, fun hobbies and sports and a fantastic wife. Why do I need a life coach? You helped view my life through a different set of eyes. It was an awakening experience to say the least. We were able to go step by step through each area of my life and restructure it so it is more efficient. I say you did a extreme tune up for me. Thank you!
I contacted Erica at the recommendation of my physician, to try to get my life on track after several severe personal setbacks. I was highly skeptical of going to a coach and very mistrustful of opening up to anyone. A life coach, I thought, is for well-off people looking to take their profession to the next level, or the like. One of the many things dragging me down was to reconcile myself to a significant relationship loss, and I decided to give Erica a go for a trial period, mostly to "check the box" with my physician. Within 4 months I've learned skills in setting boundaries, understanding and practicing the difference between enabling vs. supporting, and above all how to emotionally and spiritually care for myself. These skills are now put into daily practice at work, home, and everyday life. I'm sold on Erica and very curious and excited to see where her coaching takes me next!
I got to experience a few Life coaching sessions with Erica and they were awesome! Erica is a very open minded and caring individual who focuses on guiding you to a better life! We all have issues or blocks in our lives that keep us from reaching fulfillment; this is a wonderful way to achieve that!
Erica Marasco is an amazing intelligent and exceptional woman. When I first heard about life coaching I was unclear exactly what it would entail. I have always had a difficult time expressing how I feel and my direction in life. When I first met with Erica it was like a door opened up inside me and with her guidance and expertise she was able to help me identify and articulate what I was unable to express. In our initial session she enabled me to unfold the 3 most important areas that I wanted to improve in my life. She gave me an action plan and within a couple of weeks I was able to progress further than I ever dreamed possible. Erica's ability to really listen hear and offer insight as to what I was struggling with and then follow up with encouragement and hold me accountable has been life-changing. I would highly recommend Erica to my friends and family. Erica is by far the most wonderful and caring shining light I have ever met
I have worked with Erica for more than a year now! She is a wonderful life coach! I have been able to let go of all the weight I was carrying from the past. My soul is open to the present and I'm excited about the future! I'm happy and I know what I want in my life! I have enjoyed working with Erica and I am extremely thankful to her for the change I see in me!!
When I first met Erica, little did I know what impact she would have in my life. One can spend life living in the shadows but never at peace because the battle within can overwhelm you and kill you in silence! Erica helped me learn how to win. I have had tools to do so but never taken the steps because of self inflicted fear! Erica helped me see past these barriers I built that held me back not just recently but lifelong. This is why I know that her influence and coaching will have lasting change in my life. I cannot rave about her enough! If you need to get unstuck, unglued, unhinged, SHE is the way to go! Just what life ordered, right now for me- life coaching with Erica Marasco could be the change you need to move upwards and forwards.